Golf in Shellharbour started in 1970 when a group of golfers from the Shellharbour Workers social golf club together with Council started working on the site (located where the future boat harbour will be located) This group included Tom Fein, Robert Makin, Frank Lark, the Hon Justice Hogan ED and his wife Jean. The course was played as 9 holes until 1976 and was the complete 18 holes in the early 1980's. Rory Slade from Wollongong golf club took out the first Shellharbour Open in 1977, also that year Bill Penglase recorded the first Hole in One. Golf on the current site was first discussed in 1986, as a new golf course was planned to complement the planned shell cove boat harbour and mariner project with construction beginning on the new golf course in April 2000. The course officially opened in January 2004 an event attended by Constantina Rocca, whilst being operated by a private company until early 2008.
Teagan Dunn
Teaching & Club Fitting Professional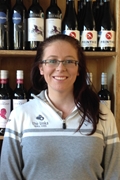 Teagan grew up in Batemans Bay where she started playing golf at the age of 6. She joined Jack Newton Junior Golf at the age of 10 where she played in a lot of junior tournaments. Teagan became a part of The Links Shell Cove team in 2011 when she undertook her traineeship. Fast forward three years and Teagan is now a fully qualified PGA Member with an advanced status in coaching.
Golf Drive, 2529, Shell Cove
02 - 4237 5955
Wednesday

Thursday

Friday

9:00am - 5:00pm

9:00am - 5:00pm

9:00am - 5:00pm